Sinking Spring Community Involvement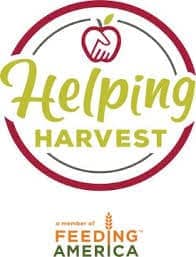 Helping Harvest: Can Drive
Proudly supporting Helping Harvest
Upcoming Events
Reach out to our Volvo team to get involved.
Want to Get Involved?
* Indicates a required field
Performance Volvo Cars - Involved in Community Outreach Throughout Eastern Pennsylvania
As a Volvo luxury dealership, it takes a special kind of professional to man departments of sales, finance and service. After all, the Volvo brand is world-renowned for excellence in every aspect of automaking.
As much as we're involved in your desires for premier Volvo luxury models, we're also neighbors whose affiliations of community involvement span many organizations local to Lebanon, PA.
Community Involvement Outside Sinking Spring
It's well-known Volvo is a brand committed to preserving the environment. From assembly plants powered through hydro-electric means and model interiors free of leather, much is expected of local ambassadors of the brand.
Ro encourage those of our clients intent on becoming more involved with the community at-large, our professionals are known to the following organizations and their ongoing events:
Helping Harvest as part of Feeding America.
Caron.
Crime Alert Berks County.
Girls on the Run.
Habitat for Humanity.
Humane Pennsylvania.
Lower Heidelberg Police Department.
Reading Recreation Commission.
SAFE berks.
South Heidelberg Police Department.
The Children's Home of Reading.
Voice up.
Western Berks Ambulance.
Western Berks Fire & Rescue.
Through various ways, our professionals become good stewards of the Volvo brand. As well, in the process, they serve as examples to emulate given the outreach performed.
In this spirit, should you wish to become involved in saving homeless pets - for example - our professionals may guide you to those organizations best fitting your values and desires.
Simply contact us about your concerns for a better community outside Sinking Spring.
Performance Volvo Cars - Expressing Volunteerism Where It's Needed Most
For any, all information regarding those community organizations we're affiliated with, simply stop by or contact us.
Indeed, it's about feeling good through the sustainable vehicles driven to those community events promoting well-being.