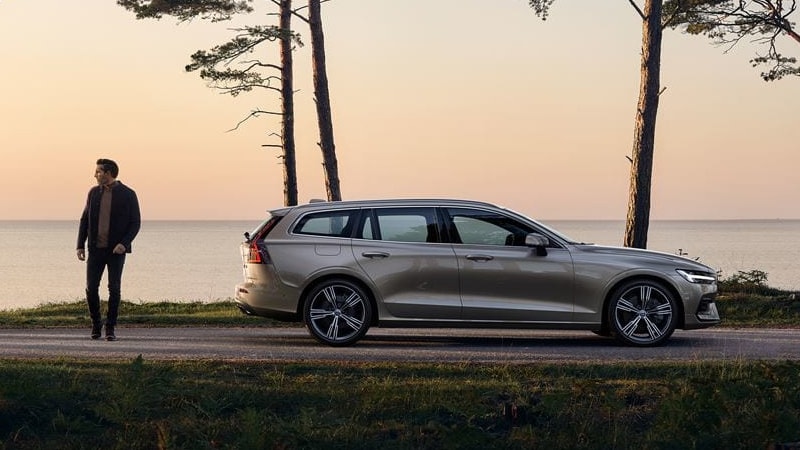 If you're looking for a vehicle that combines the utility of a wagon and the performance of a sports car, you should invest in the Volvo V60 Cross Country, the best sport wagon on the road today. With this versatile vehicle, you'll have a fantastic driving experience, regardless of the quality of the road. Examine some of the best 2018 Volvo V60 Cross Country equipment and learn why you should go for a spin in this automobile.
Trim Levels
Two trim levels are available with the V60 Cross Country: the T5 and the T5 Platinum. Both trims offer great features, so your choice really comes down to personal preference. If you select the T5 trim level, some of your features will include power-folding heated mirrors, LED running lights, automatic headlights, and skid plates in the front and rear. Pick the T5 Platinum trim, and a few of your many features will include auto-dimming mirrors and adaptive xenon headlights.
Engine
Regardless of the 2018 Volvo V60 Cross Country trim level you choose, you'll be powered by a 2.0-liter engine that puts out 240 horsepower and up to 266 pound-feet of torque.
Performance
Performance is the best reason to get behind the wheel of the V60 Cross Country. All-wheel drive is standard on this sport wagon, meaning you'll be able to handle tough roads with the greatest of ease. The Cross Country also offers 7.9 inches of ground clearance that will help you navigate obstacles without any problems. An eight-speed automatic transmission provides smooth shifting, so you always have the exact amount of power you need.
Interior
While the Cross Country is a vehicle built for utility, it also provides a surprising level of comfort, thanks to a feature-rich interior. When you're driving through the country and want a little fresh air, you can open up the standard sunroof. On longer trips, you'll always be comfortable, thanks to power adjustable front seats with memory settings. Standard leather upholstery both looks and feels luxurious. In addition to these standard features, the Cross Country offers a large selection of available features that can add to your comfort. You can add heating to your steering wheel to keep your hands warm on cold driving days, and heating is also available for both rear and front seats. If you care about maintaining the air quality inside of your vehicle, you can choose the optional interior air-quality system. You'll also enjoy 43.8 cubic feet of storage space. An array of technology is also available in the interior of the V60 Cross Country. If you enjoy crisp, clear sound when you play your favorite music, you can add the available Harman Kardon stereo system. Bluetooth connectivity and navigation come standard.
Safety Features
Great safety features are available in the new Cross Country. So you can get assistance if you've been in an accident, Volvo On Call emergency services comes standard. Adaptive cruise control makes it easier for you to keep your speed while maintaining a safe distance from other cars, and you can add several features designed to help you prevent wrecks, including forward collision warning and lane departure warning.